Bush Broadcast
Written by Bec Bignell
Tim Wong-See first discovered his passion for radio when he rigged up a makeshift FM radio on an electronic chipboard as a little kid in Sydney.
His little local broadcast quickly grew from his bedroom to the burbs, but when the cops caught wind of Tim's expanding broadcast empire, they were quick to cut it off.  Not to be deterred, he got back on the mike and kicked off his career the traditional way by working at community radio stations and formally studying the craft.
Like many of the radio greats before him, Tim headed from Sydney to the sticks to tread the boards at regional radio stations. The jump from big metro media organisations was a huge change but Tim's love for local storytelling kept him in the game.
"You have this huge creative license in the regions, which is very exciting. You have stories that you know won't get told if you don't do the story. You'll have things that need to be highlighted, you know, wrongs that need to be righted or things that need to be exposed or just great fun stuff that just is worth celebrating and I guess the feeling of responsibility, knowing that you're one of the very few avenues for people to actually go to, keeps you in the job in the regions where you are, because the community relies on you for that sense of storytelling."
Tim found himself on the opposite side of the country, landing in Albany, WA, for a gig as the breakfast show host for Great Southern ABC. The move to the cosy, charming coastal town was big and Tim and his wife, had to start their social circle from scratch. They found ways to establish connections within groups that were naturally aligned to their life, such as through church and the local park running group.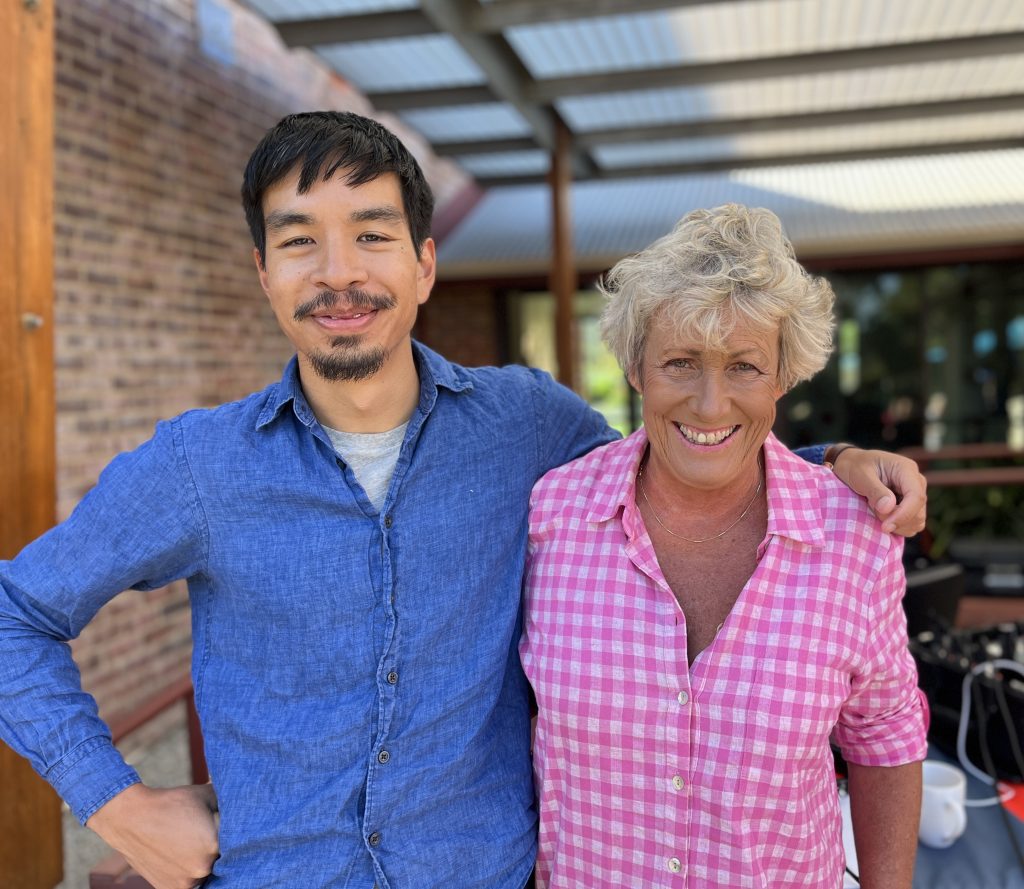 "When we moved…from Queensland to Albany that was a big transition. I was a huge move. We had never heard of Albany before – we were probably calling it 'Elbany' and had to pull up a map and find out where it was. No family, no friends. From sunny Queensland into the depths of winter in Albany; raining, cold….it was difficult at the start and we didn't really know what the solution was but I think time is probably one of the biggest things that has helped with that…we are part of a church so that's been a big source of a lot of our friends and we've met some great people there."
Being an ABC breakfast show host comes with an inherited level of respect which Tim takes very seriously and he understands how important local radio is to people in the regions.
"I've always felt from day one that with the ABC, no matter where you are, but especially in the regions, you're on the shoulders of giants. I know that's a cliche but it's very true. There's been people before me who people really remember and really miss being on the air who they have good memories of, and you are now benefiting from that reputation that's been built over many years and your role is to try and continue that, understand what was so great about some of that history."
It also means that a level of notoriety is natural, and Tim had to adapt to being bailed up at the butchers or cornered at a café by members of the community keen to share their stories and perspectives on local topics. While it can make shopping a bit of a process Tim is all for the interaction when he's out and about.
"We put a lot of work into trying to serve people and make something interesting for them. So, when you do get that feedback and you know, the mask is unveiled from this invisible listener, that's a great feeling and you get to know them a bit more, hear a bit about their story – where they are, what matters to them. It's probably the best way to find out what people are actually doing on the end of the line when you turn that microphone on every day."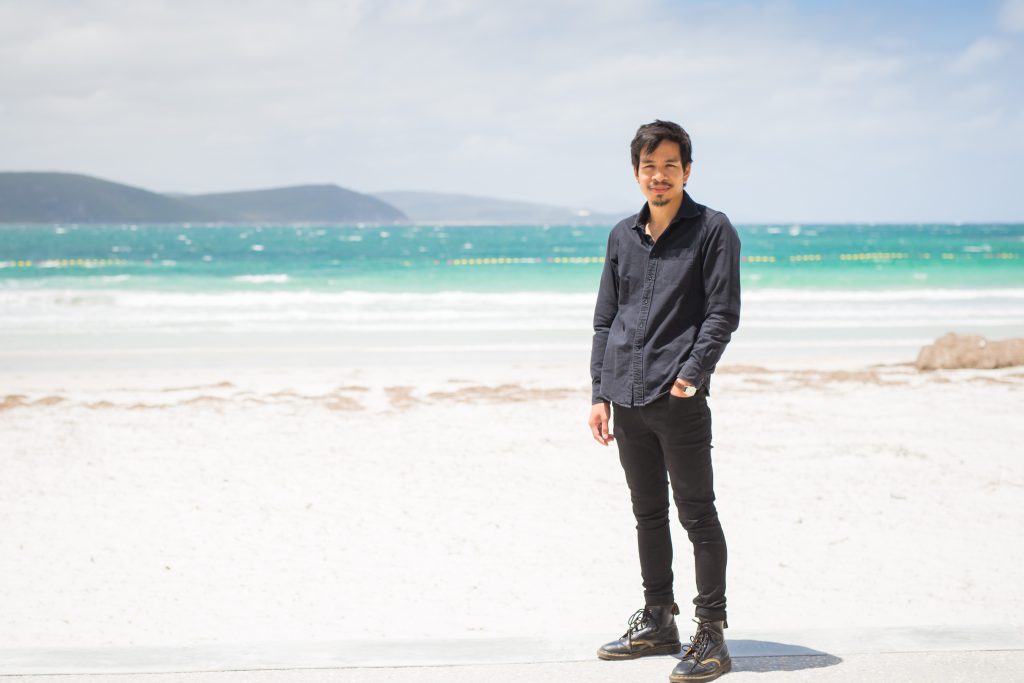 The experience of regional living was so different to his upbringing in Sydney but his exposure to the high volume of listeners gave him a fast-tracked education and he quickly came to understand the nuance of life outside the city.
Tim learned that rain doesn't always mean it's going to be a "terrible day" because the farmers need it to help their crops grow, he observed how people related to each other, got his head around the humour, and he gained an appreciation for the many different people and perspectives.
"People surprise you, people shock you, people make you sad, people make you laugh and I think there's a whole range of those people in the regions especially…I've been out of Sydney for a while now, but it is so foreign in a lot of ways to the people that I am used to being around in in the city, but you come to understand their sense of humour or how they relate, even if it's quite distant to what you're used to, by that I mean that's part of what keeps that the job exciting….what keeps us in in the regions. I think it's the variety and diversity of those people which makes you appreciative of the melting pot of people you can find in the regions and the attitudes and the mindset that you only really find once you leave the city boundaries."
Tim also learned to love his beautiful backyard in the Great Southern – a region rich with fresh produce, award winning wine and incredible natural surrounds.
"We like to do a lot of walks. I mean, there's so many hiking trails around this region too. So many great mountains in the Stirling Range, in the Porongurups, around Albany, Denmark too along the coastline…. I've recently started getting into bit of fishing as well. There are so many great spots around here. I mean, it's kind of the famous Albany thing to do…and you meet some wonderful people."
However, his newfound interest in weather and fascination with fishing doesn't necessarily resonate with his buddies back home.
"I'll spend half an hour banging on about the weather and about this random cloud in the sky, and then how it's been amazing that the sun has shown its face or we're spending 20 minutes talking about what's great to catch in the ocean for fishing this weekend. Whereas…they just couldn't imagine hearing anything like that where they are because life is different – life is fast paced, life is busy, there are different things to be thinking about and I think that they find it quite funny. I think when they hear the contrast in the kinds of things that matter to people in regional areas compared to where they are it's a reminder of maybe how big Australia is, how different the city and the regional life can be and how people just find such interest and obsession in the little things – like clouds, like the sun, like roundabouts."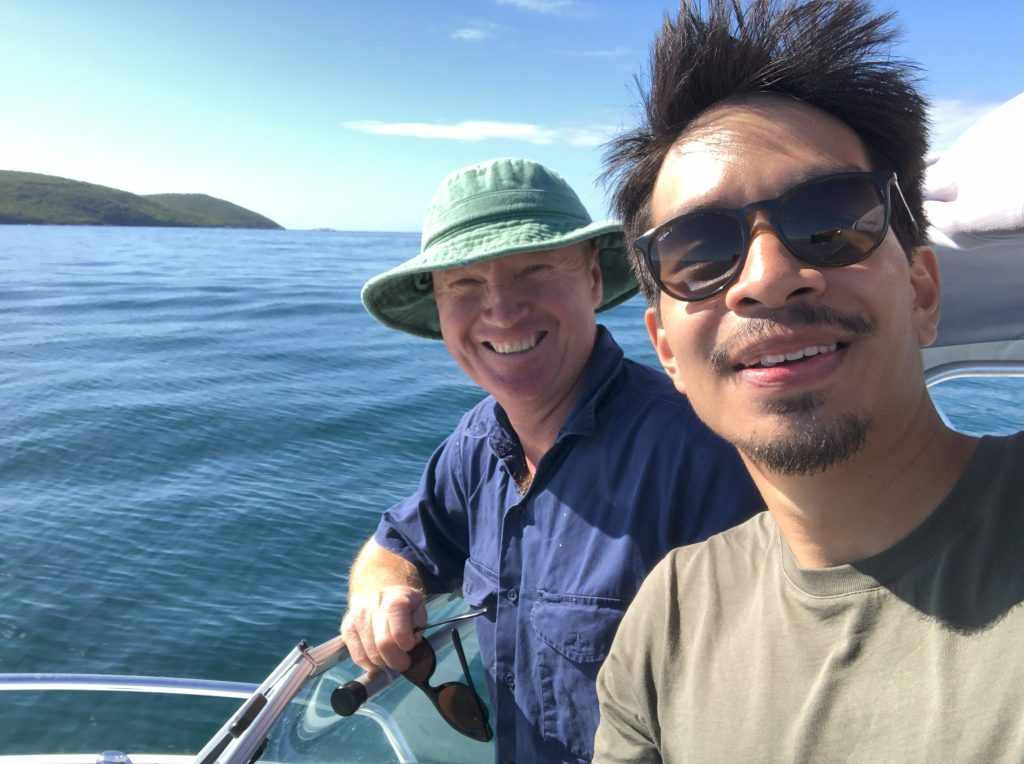 Day in, day out Tim discovers and nurtures stories that matter to the local community – some are hard hitting, some start important conversations, some are entertaining, some help advance issues, and collectively they reveal critical insights about life in the regions.
"There was one the last week when I went out to the Wilson Inlet in Denmark and every year when it rains a lot the inlet fills up with a lot of water and it spills out onto the road. It causes local flooding and so the department send this excavator in and they're physically move masses amounts of sand that separates the inlet and the Southern Ocean and the water flows between the two and they finally meet. And every year there's got to be about just over a hundred people who line the shore at Ocean Beach in Denmark and watch this excavator move a bit of sand and…it just struck me as like a really regional thing – people come out and they like to watch it, then do the fishing, then do the surfing and watch nature – of which they have such an appreciation for because it's so rich and beautiful in the regions…and I guess amplifying the reason why people move out to these places was really on display."
Whether he's chatting to folk out at Wilson's inlet, facilitating tense conversations about opposition to traffic lights in the hub of Albany or hosting an outside broadcast in Bremer Bay, Tim counts himself lucky to be living in the regions and sharing the stories that make it so unique.
TIM'S REGIONAL ROUSE
Well, I mean, there's a better lifestyle really…I think you get to appreciate life with more. I think you understand people at the simplest level as well. Everyone has the same kind of needs, wants the same things, kind of interacts the same when you really think about it, which you get an appreciation for, despite our differences, when you come to the regions because what you have, the small number of people around you, is all you've got to work with so you have no option but to move forward and to understand people at their simplest level and it gives you an appreciation that we're all really just the same, on the same level, and not racing around like crazy headless jokes, but enjoying life. Come to the regions, you'll experience all of that.