Moving to the country was always the dream for Emma Baker and husband, Jim but it happened a lot quicker than expected after a weekend away saw them fall in love with a property outside Mudgee in the central west of New South Wales.
"It was always our plan, that in ten years we would move out to the regions, but it ended up happening in three," Emma says.
Emma, who grew up in Canberra says while she harboured the dream from childhood, "it was meeting Jim that also shared the idea, that really drove it forward".
"When we met, we were both in Sydney, hustling in our jobs," Emma says. "But we both always said, that's what we want our end goal to be, to move out to the regions."
After "talking about it for ages", including during their two-year stint working in Canada, Emma says it was COVID that really saw them "re-prioritise a lot of things".
"At the time, Jim was a chef, and I was in fashion design, so it was a question of how do we make this work, regionally?"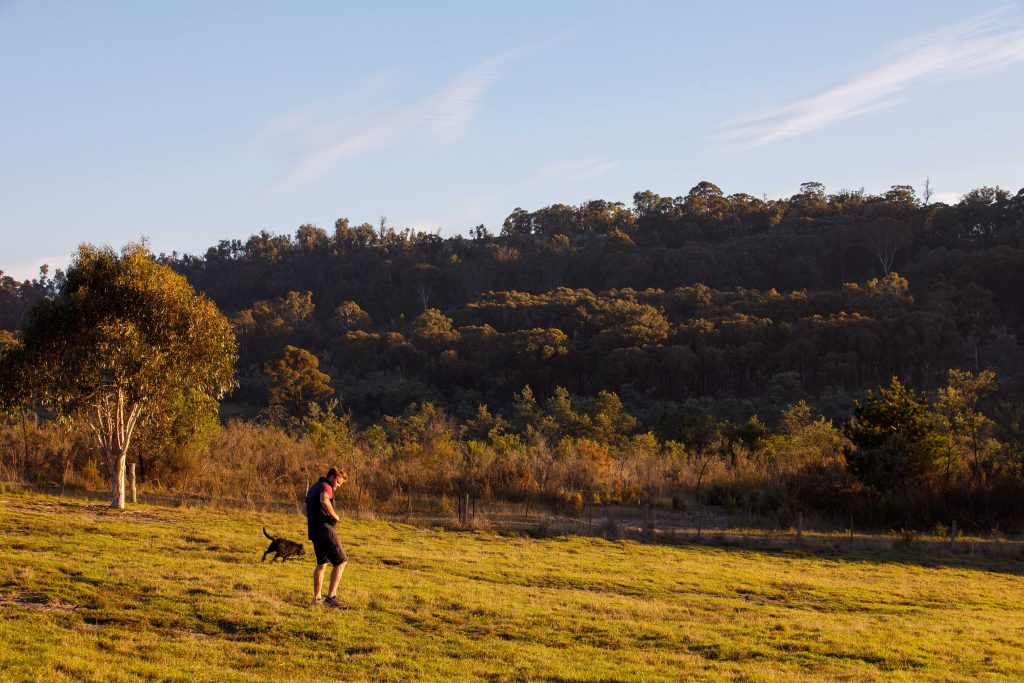 Living in Sydney's inner-west, Emma says they started looking around the Mudgee, Bathurst and Orange area after the first COVID lockdown.
"I said to Jim, let's just book an Airbnb next weekend and go and look at properties. We probably won't love them, but we may as well, we have a free weekend.
"And as soon as we pulled into the property, we were both like 'oh no, we love it'. We don't want to leave.
"So what started as, 'we'll just go and have a poke around', ended up with us putting in an offer."
The twenty-acre property, situated in the hills outside Mudgee, was not only picturesque but had the "space for us to put our own stamp on it as well".
"We fell in love with the idea of walking up the hill behind our house every day and being able to look out and see the sunset," Emma explains. "It was too picture perfect not to jump into."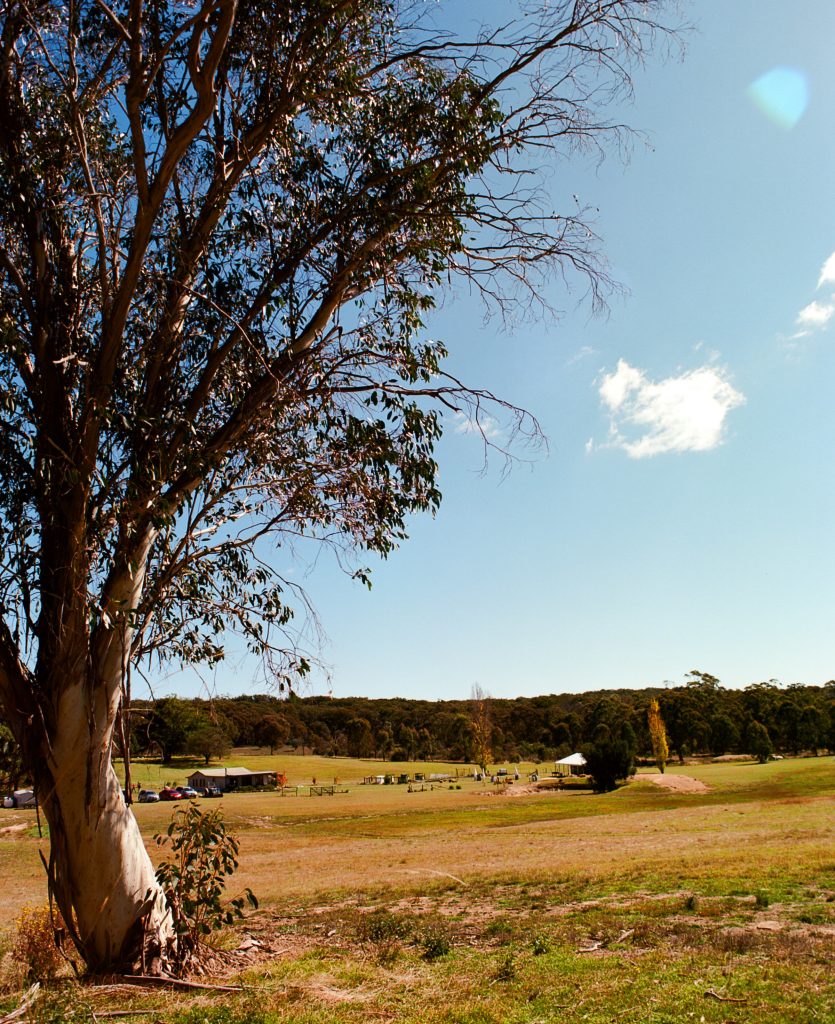 Jim, who was working at the time for a wholesale supplier was able to transfer his job to Mudgee while Emma held onto her fashion job in Sydney, coming home to Mudgee on weekends.
Emma says while she loved her job, the six-hour weekly commute took its toll.
"I wanted to make Mudgee my home, not just my weekend escape," she explains.
Landing a job at a local winery, Emma says it was while on maternity leave – when daughter, Olivia was five months old – that she saw an opportunity to start her own lifestyle business, Good Day Lifestyle Co, in the heart of Mudgee.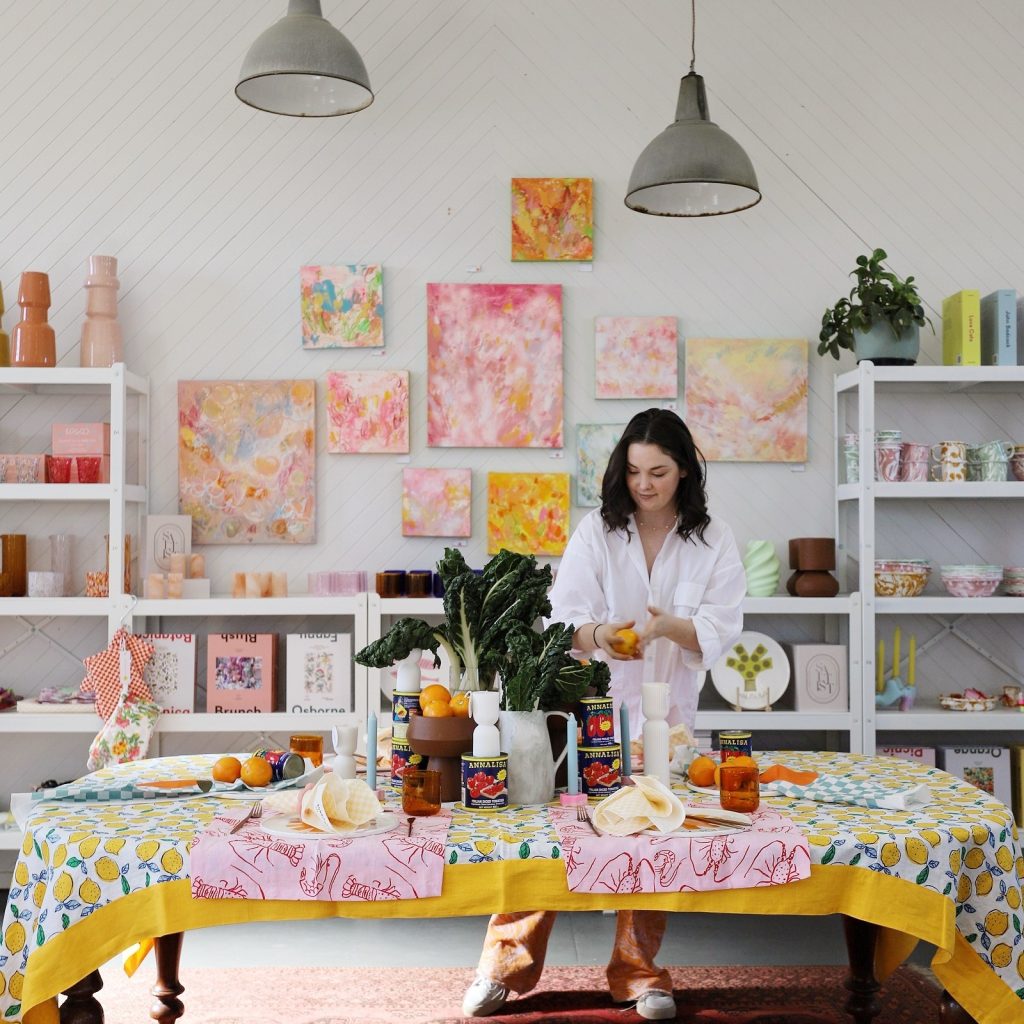 Leasing an "historic music hall", Emma and Jim got to work renovating the space and transforming it into a "treasure trove of handpicked fashion, homewares and art".
"The shop was always my end goal and one that I always wanted to do, moving regionally," she says. "It was just about finding the right space at the right time."
Emma laughs that while the opportunity came when she was in the throes of new motherhood, she was "sleep deprived enough to think this is a great idea".
"I loved this building; I loved it so much. And knew it was the right space for the style I wanted to create – because I knew I wanted bright colours and bold design."
Tucked just off the main drag in Perry Street, Emma says Good Day stocks Australian designers that are bold, unique and fun.
"Life is a bit too short to be wearing boring clothes," she says.
Now well and truly part of the Mudgee business community, Emma says she has been embraced and supported with "people just jumping out of their seat to help you out".
"Some of the shops in the main street have been amazing, sending people over to me that are after really bright, colourful things – saying 'you should go down to Perry street'. And I do the same for them.
"It just that sense of holding people up rather than tearing people down, which I really love."
Emma says that sense of community has been something they have relished since moving to Mudgee.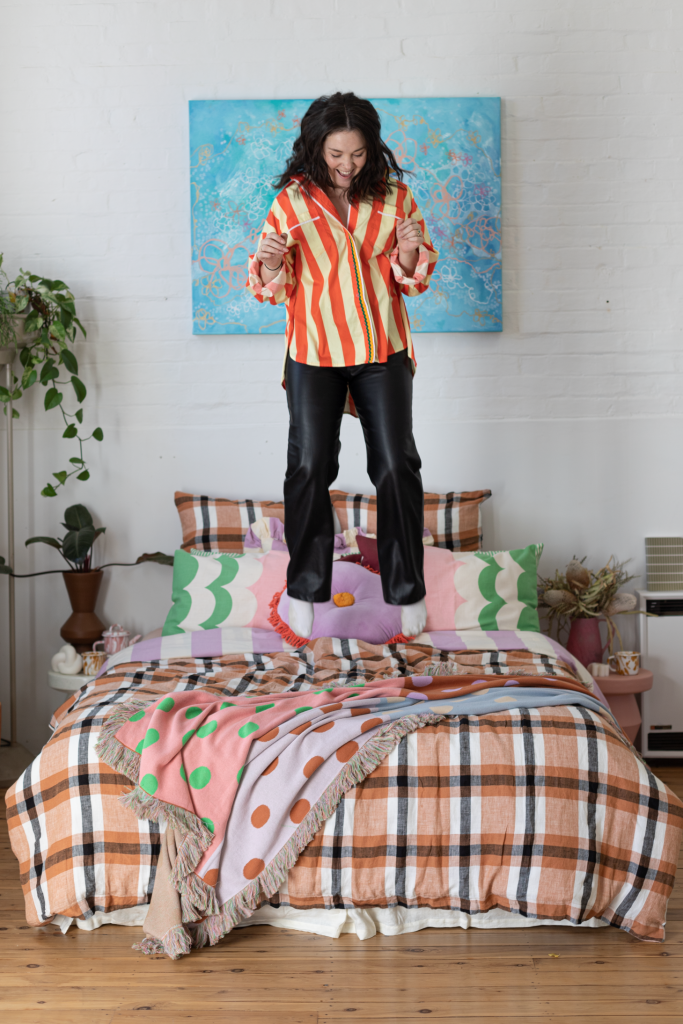 "I have never felt more part of a community," she says.
"In Sydney, you might be living literally metres from someone, but I didn't know their name or what they did. But here in Mudgee, I feel like I am part of ten different communities and then one big one, all together.
"You feel so much sense of care and community, and that you are part of something, not just a cog in a 150-person apartment block."
Emma says while she misses some elements of city life and the move to the country has been a steep learning curve – seeing her learn to drive the tractor and start the generator – any challenges "really pale in comparison to what you gain".
"I can't imagine raising our daughter in the apartment we had in Sydney before we came. It just seems so bizarre to me. We didn't even have grass.
"Now we have had her, where we've had her, I just can't imagine her not being able to run outside and play with the dogs and collect an egg from the chickens. It's a wild lifestyle that I look at and think, that's amazing, that's just your norm."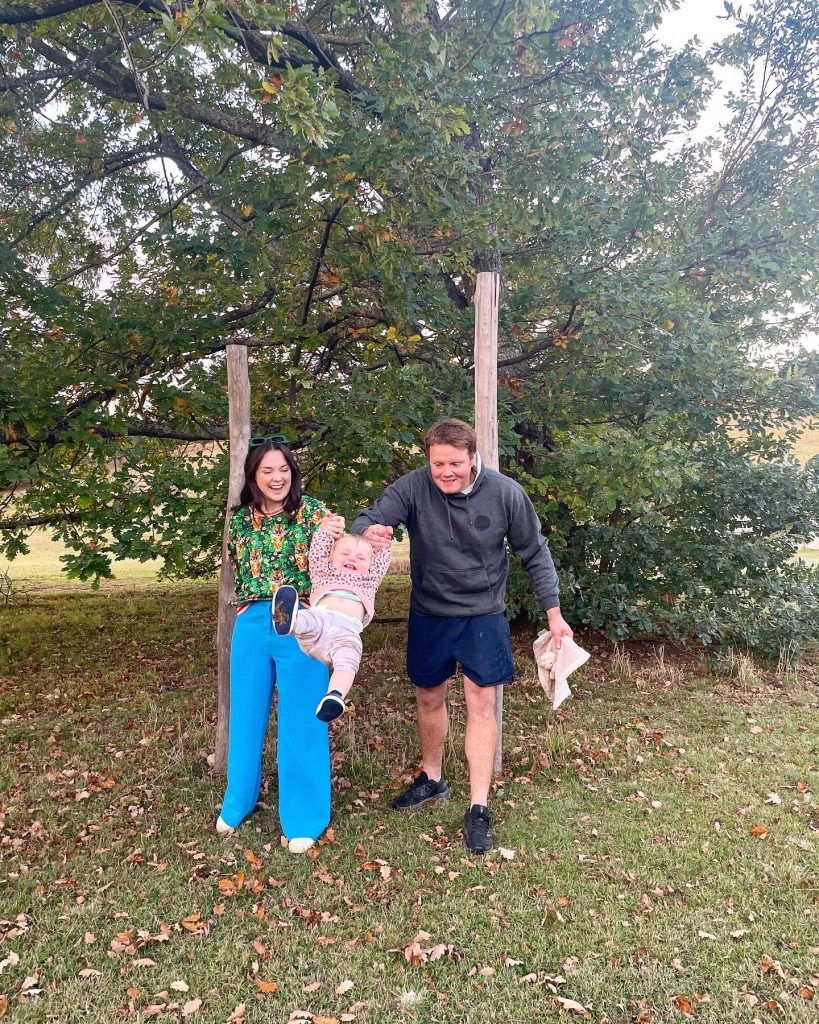 With the Food and Wine Festival around the corner and the town readying itself for an influx of visitors after the winter lull, Emma says Mudgee feels like a small town where "everyone knows everyone" but is vibrant and busy.
"Every other weekend there is a festival, an event at a winery, or live music somewhere.
"There is always so much going on, so many people having a go, and people actually getting behind that and supporting people who are."
And it is this town and sense of community, she says, that will see them continue to call Mudgee home well into the future.
"I think you would have to pull us away or it would take something really good to get us away from here. Because we just love it".