At home in Hay
Written By Bec Bignell
David Webb, a small-town boy from Urana, headed overseas to Canada for University and didn't just come back with a tertiary education, he returned to Australia with an American girlfriend.
The daughter of an army officer, Christy was used to moving all over the place and had lived in many different places across the United States but when she started dating David and decided to give it a shot in Australia, the seasoned mover still found the upheaval a shock to the system.
"I just want to know why everything here wants to sting you and bite you and is potentially poisonous – that really freaked me out at first! It still freaks me out now, but I'm much better with it; I can gently relocate things now. But David had taken me out to the family farm a couple of times and, oh my goodness, I had some experiences there!"
Incentivised by their aversion to city traffic they jointly agreed to move to the regions after they'd initially settled in Sydney.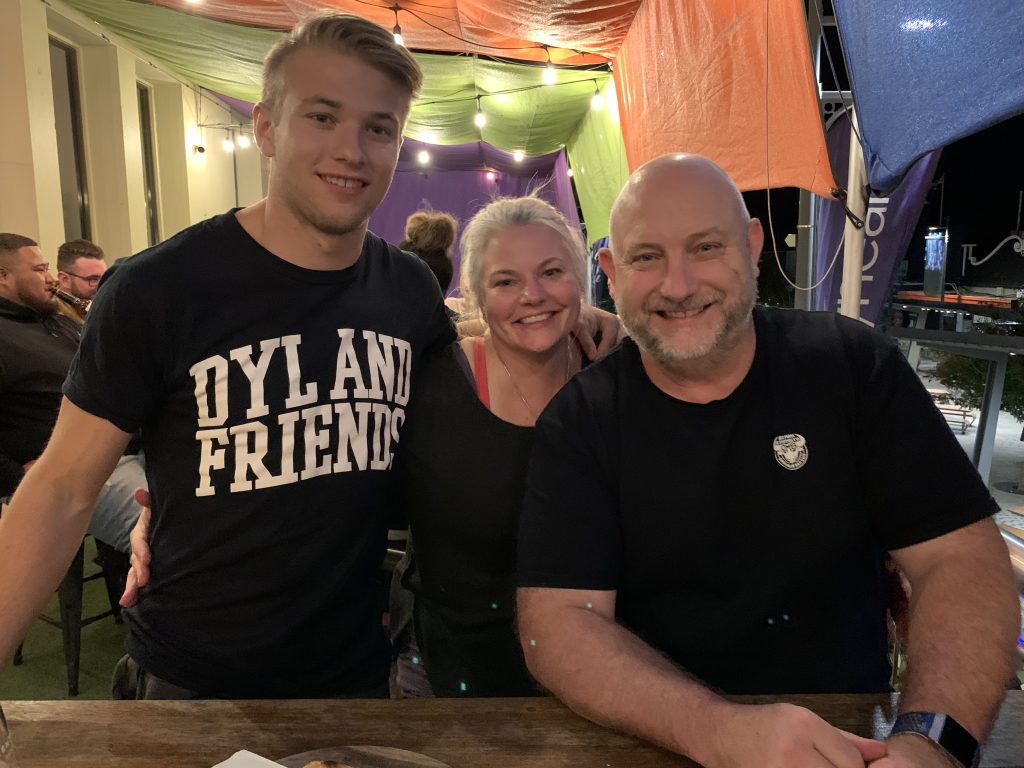 "Can't do the traffic! We get cranky if we have to wait for one car to turn outside an intersection, like we don't have any traffic lights….I'm three minutes from work. The last time we were driving in Sydney I just went, 'wow, I can't believe I ever did this!'… it's just so easy to get around anywhere. The number one rule is, I said to my Dad, 'don't move to a place that's got a traffic light!"
While they were able to scale back the hectic traffic and long commute to work, they didn't have to pair back their professional careers, with both landing ambitious gigs in their new town. Christy moved up the ladder landing multiple roles within education and David went from civil engineer to General Manager of the Shire Council.
Splitting their time between Lockhart and Hay the couple and their teenage son were able to quickly integrate into the regional communities through their love of sport. They we're quick to throw themselves into the highly active sports community and weekends were crammed full of footy, and netball games and sideline support.
David says, "Community sport – it's huge in the bush. It's the lifeblood of the bush and it's where everyone gets to mix together; whether you're good at sport or not, doesn't really matter… it's just the gathering and there's a there's a role for anyone whether or not they can play sport or not play sport." Christy wholeheartedly agrees saying, "it's so inclusive, you know, whether you write for the local newspaper or you click some photos or you cheer up and down the sides with your little pom-poms. It doesn't matter. My experience has been absolutely phenomenal in both Lockhart and Hay. It's been great."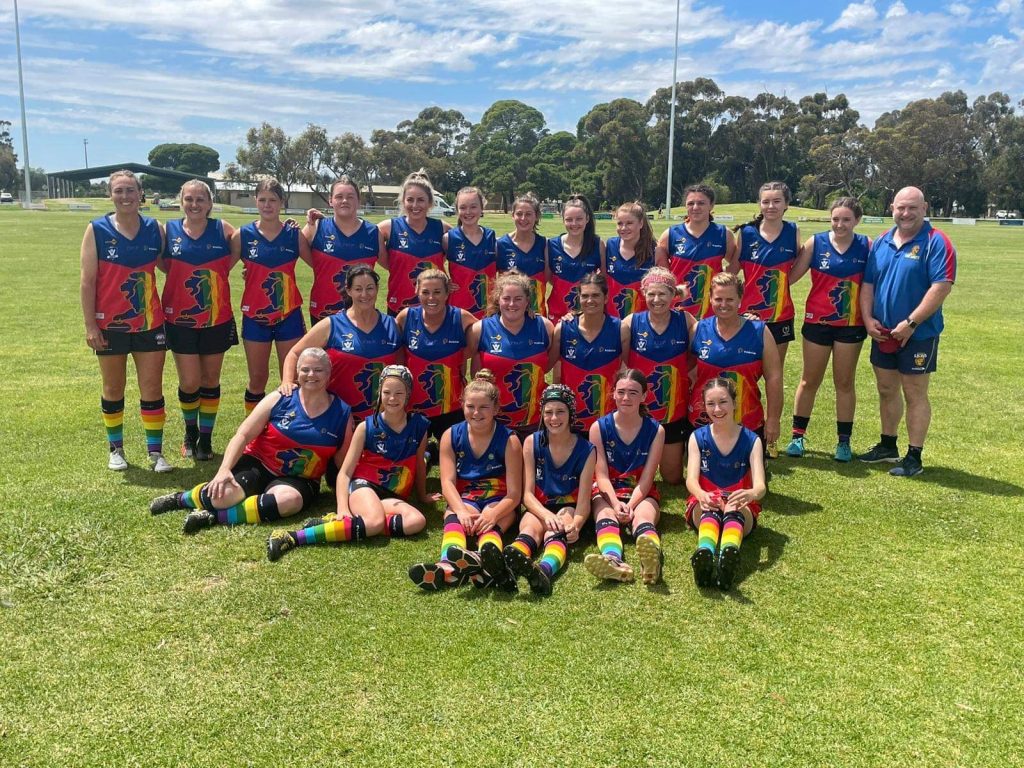 According to David and Christy, there are many benefits of the regional sport including the fact that David has been able to play in teams alongside his son.
"It's been wonderful to watch them both grow and play and watch them play together. That is a big deal out in the country – if a parent can play with a child it's celebrated by everyone. Doesn't matter if you win or lose but if that can happen, it's amazing."
It's not just the game itself that derives enjoyment – the sporting experience is a whole day event that involves the entire community.
"If it's a home game, there's often a function at night and it's a function for families. So, whether you're a young Mum or a grandma; everybody comes and having that together time just to catch up, chat about whatever – it's so important. I love that aspect. It's a whole different side of sport that I didn't grow up with." And as an American, Christy can objectively attest that the gourmet fare served at sports can't be beaten, "You will never find better food then at local footy netty, Rugby Union, whatever, the canteen is amazing everybody just chips in and you just get it done."
The ability to generate an electric atmosphere and coordinate events that bring people together is not limited to sport alone – the community also hosts extraordinary events that rival those in this big smoke.
"We've got the Mardi Gras; the Rainbow on The Plains Festival, which is huge, it attracts thousands of people to town from all over Australia…it's been going for about four or five years now in Hay and that's massive. We set up a big stage…right on the banks of the Murrumbidgee River, a beautiful setting, and we have a big concert there that people come to."
In his role as the General Manager of the Hay Shire Council David gets a full picture of the positive impact these renowned events have on the community – they inject vibe, unite locals, and draw large crowds from city centres.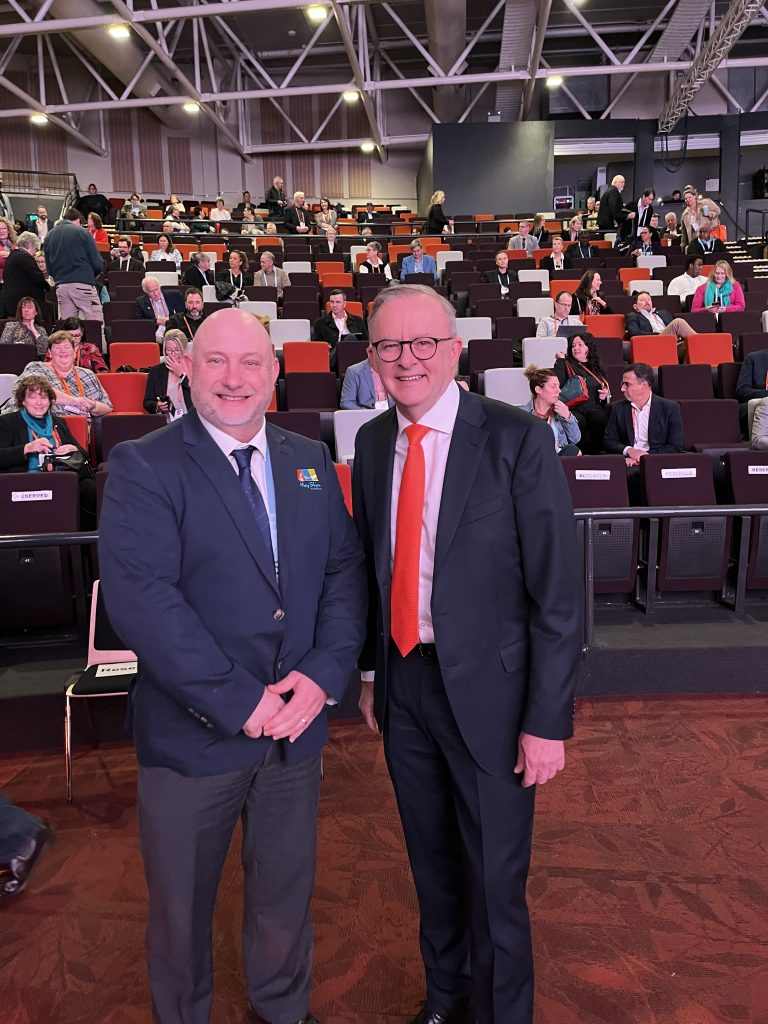 "Tourism is our second biggest industry in Hay behind agriculture, so it's really important to the town. It sort of drought-proofs the town… when the agriculture is down the tourism still flourishes. So, the events, the facilities we have in town, the accommodation; places to eat; all those things are very, very important for the community."
However, the biggest tourist drawcard is arguably the natural assets – the sunsets, the stars, and the serenity.
"Hay's hero event, well attraction, is the sunsets. We have a sunset viewing fifteen kilometres to the North of town. So, when you're out here, it's flat as far as you can see, literally, and then you can see a sunset on the horizon. It's the most beautiful thing you've ever seen in your life. You cannot believe how nice a sunset is out here the on the plains and that's our major attraction."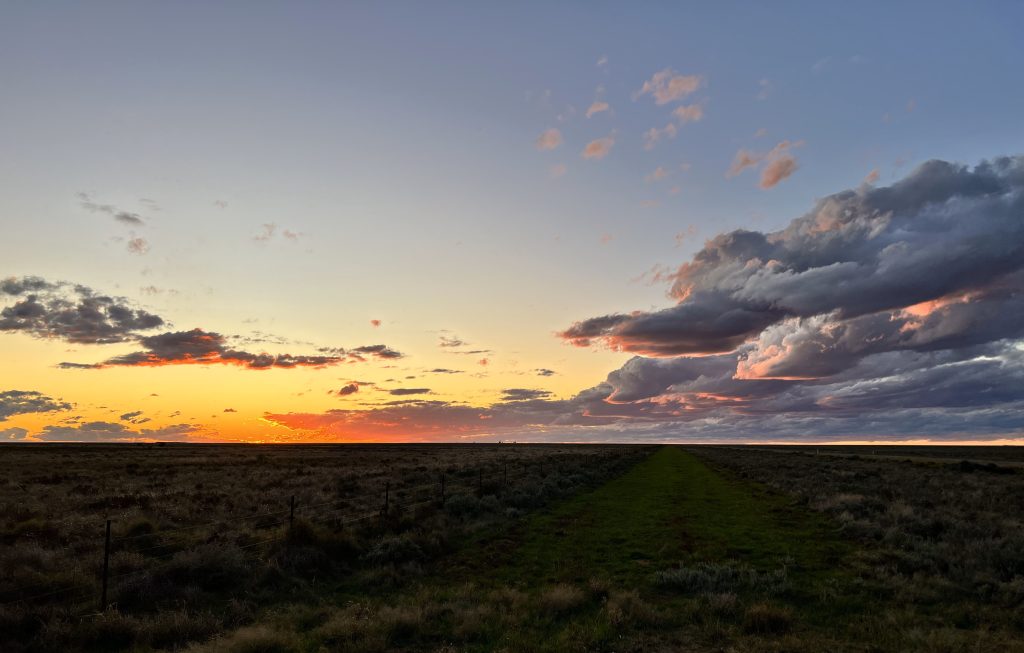 Christy attests to the wonders of local nature which made an immediate impact on her during early visits to the region, "the stars – oh my goodness! The first time I went out to David's family farm I couldn't stop looking up. I'd never seen so many stars in my life because you could just see forever. It was absolutely stunning, breathing that country air."
For David, moving back to regional Australia is a homecoming where he's returned to a lifestyle he loves and for Christy it's been an opportunity to create an Australian home in a place where she can spend valuable time with family and connect into a community that cares, "one of the little idiosyncrasies, something that I really love about small towns is that we know who each other are and what's going on; people look out and they check, and they look after each other. When things are sad or a tragedy happens people put in…I just think sometimes what I've experienced, particularly as an outsider coming in, is that 'dig in and pitch in' idea. Whether it's drought or flood or someone's passed or something's happened. I'm in awe of that."
For both, their life in the regions is joyful, dynamic, packed full of events, and it's also quiet, calm; the chance to catch a breath. It's slow walks among gum trees, and quick sprints on ovals and courts. It's not one note or one tone – it's a colourful, multidimensional experience that enables them to enjoy all the things they love.
REGIONAL ROUSE:
DAVID – More time for life. That is the pitch because you have more time to do other things here and accessibility for life and that is 100% true. So, you can work, you can play in the in the bush easily and the ability to have professional careers…but then you've also got time to be able to go and do these other things.
CHRISTY – You can enjoy being in a different way and I love that. You know, sometimes you walk out and you're amongst it and you go, 'yeah, it's a pretty good life.'