FROM THE BIG APPLE TO BLACKALL
As a highly experienced actor, and performer Matt Young knows the value of a good story and his personal tale could easily form the basis of Australia's next Oscar winning screen play.
With all the twists and turns of a gripping plot Matt's hero's journey starts in Gardner, Massachusetts (an hour outside Boston) in the United States. His love of community theatre lured him to New York where he studied at New York University, and he quickly became a working actor shortly after graduating.
Romance was written into the script when he took a gig performing Broadway on a cruise ship and serendipitously wound up at a bar on Oxford Street, in Sydney. It was here that Matt met the love of his life Peter – a bloke from Blackall…a tiny town over ten hours from Brissie.
"We landed in Sydney a week before Sydney Gay and Lesbian Mardi Gras and we had the night off.  So all the girls from the spa and some of the other dancers, we all went out to Oxford Street and saw a drag show. I then went to another bar, and I met a man there who is now my husband and we've been together 23 years now."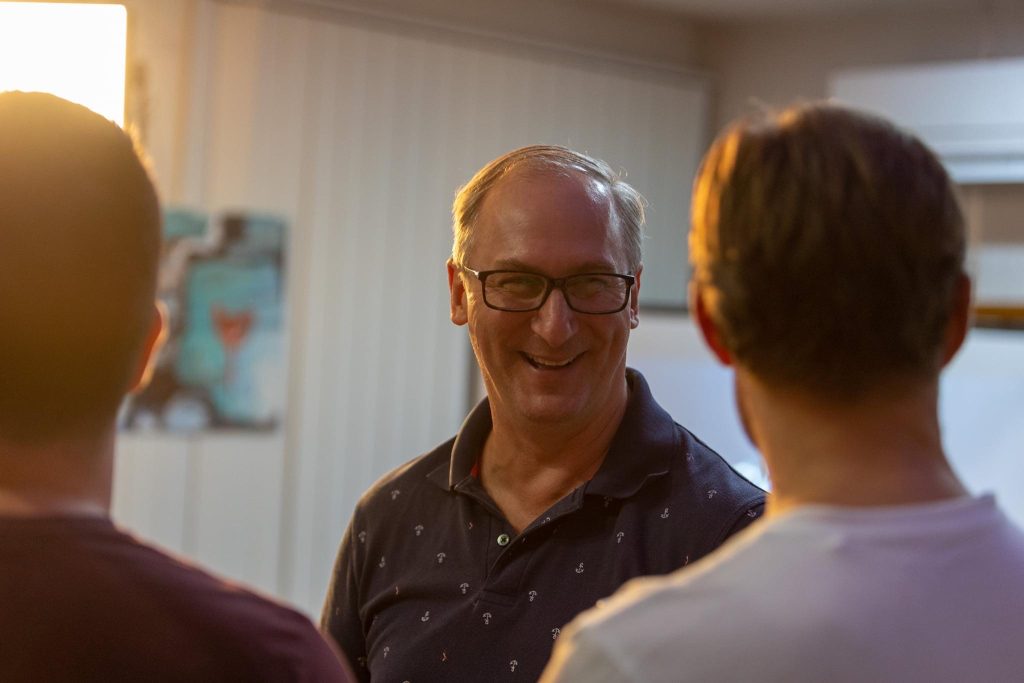 BACK TO BLACKALL
Moving from place to place for Peter's work, Matt didn't make it out to his husband's home Blackall until Peter's mother passed away, which drew the whole extended family back to the place they'd grown up.
Having worked in many major cities in Australia and overseas, Matt wasn't sure what to expect from a bush town like Blackall, but when his feet finally hit the red dirt the reality wasn't too different to what he'd envisioned "the rural existence when you can stand on the back of your Ute and just look out across the horizon and see sort of the bend of the earth, like that feels like the 'real Australia', the romantic Australia that I'd always imagined."
While the backdrop was breathtaking, the reality of the move meant that Matt had to resolve how to sustain his thriving career and make himself available for performing arts pursuits from a highly remote place in regional Australia.
"I'm still self-taping all the time, I'm in a film which is in post- production right now so I'm going down to Brisbane to do post- production recording for that next week. I'll send tapes in and then if I need to go somewhere I'll either drive or fly to get there. I think that because of Covid things have shifted in for regional artists – we used to have to have that face time in the city – you have to be in the theatre foyer, or be at the industry events, but because those have been online for the past few years, it's easier I think for me now to live out here and to still make a lot of noise online."
Keeping himself front of mind for exciting opportunities through digital technologies is not the only thing that has helped Matt remain creatively active and inspired out in the sticks, "the other incredible thing that's happening now that I'm regional is that I'm starting to put myself in the centre for all of my creative practice. So, I used to be an actor for hire waiting around for somebody else to come up with this great idea to jump on board and maybe get hired as an actor. Now I create things that are around me."
Despite being small, Blackall is known as the Arts Capital of the West and Matt is passionate about the story telling potential that exits within the community and loves connecting with the many different people who possess unique creative talents.
"People have this perception that everyone's going to love country music and go to the rodeo, which is true, but then there's also people who have a keen interest in Shakespeare or in Opera… you just never know who you're going to run into in a small town and what their skills are going to be. The wonderful thing about the Arts – is that some of us are fortunate to pursue it as a career, but the Arts is for everybody, so a lot of people have a passion for it, even if they chose to have another career."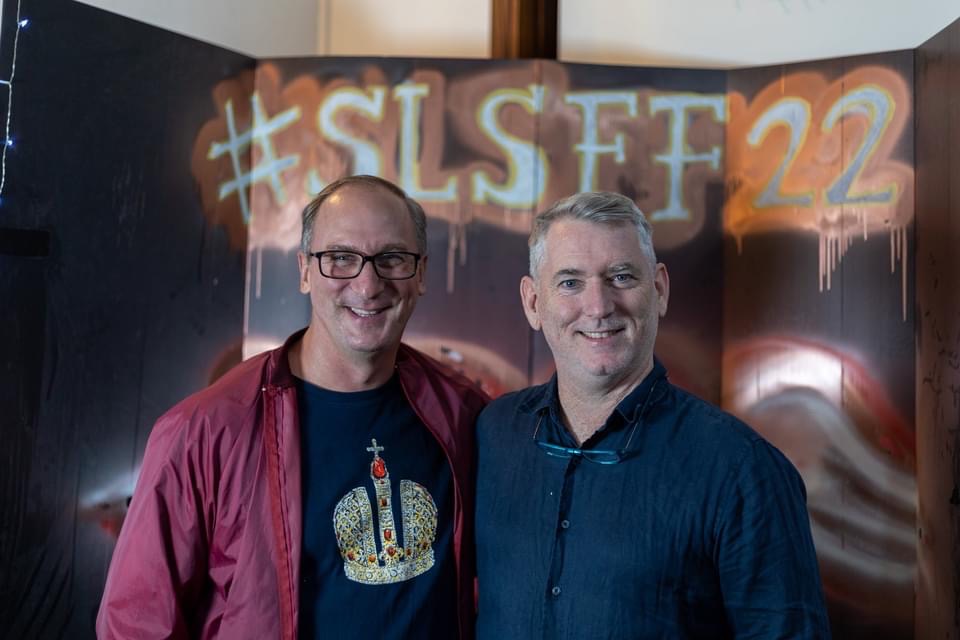 A FAMOUS FACE IN A FARAWAY PLACE
Long-time experience in show business and exceptional creative skills are not the only things that Matt brings to Blackall – as one of the families featured in the internationally acclaimed documentary GAYBY BABY, Matt brings star power that is globally recognised, "nobody would expect that you come to Blackall, Queensland, to this small population and you're going to run into these people that had this big part in Australia's gay history through this film and through the adoption and all the advocacy around same sex parenting and fostering to adoption that we've been involved in. So yeah, so it's kind of humbling and unbelievable."
While his impact is wide reaching, Matt doesn't chase fame or the fickle things associated with it, he's a genuine artist who believes that down to earth Blackall perfectly complements the way he likes to live, "we're like a big family out here, which means that everyone knows each other's business and we fight but we have to make up because we're going to run into each other at the IGA. We're going to run into each other at the butchers. I guess the sense of family and of belonging has been so strong since I've moved out here and it's really made me reflect on my own relationships, with my husband, with our kids and with my parents, my siblings and really value that so much more."
The invaluable relationships he's formed with people in the community means he also enjoys a dynamic social life with activities scheduled almost every night of the week – drinks with friends, nights out in town, local events, dinner parties at home and everything in between.
So, while the streets might not be as densely populated as the avenues in New York, and he's miles away from the glitz and glam of Tinseltown, Matt Young is actively living the Disney-dream from his own Hollywood haven in the middle of the bush.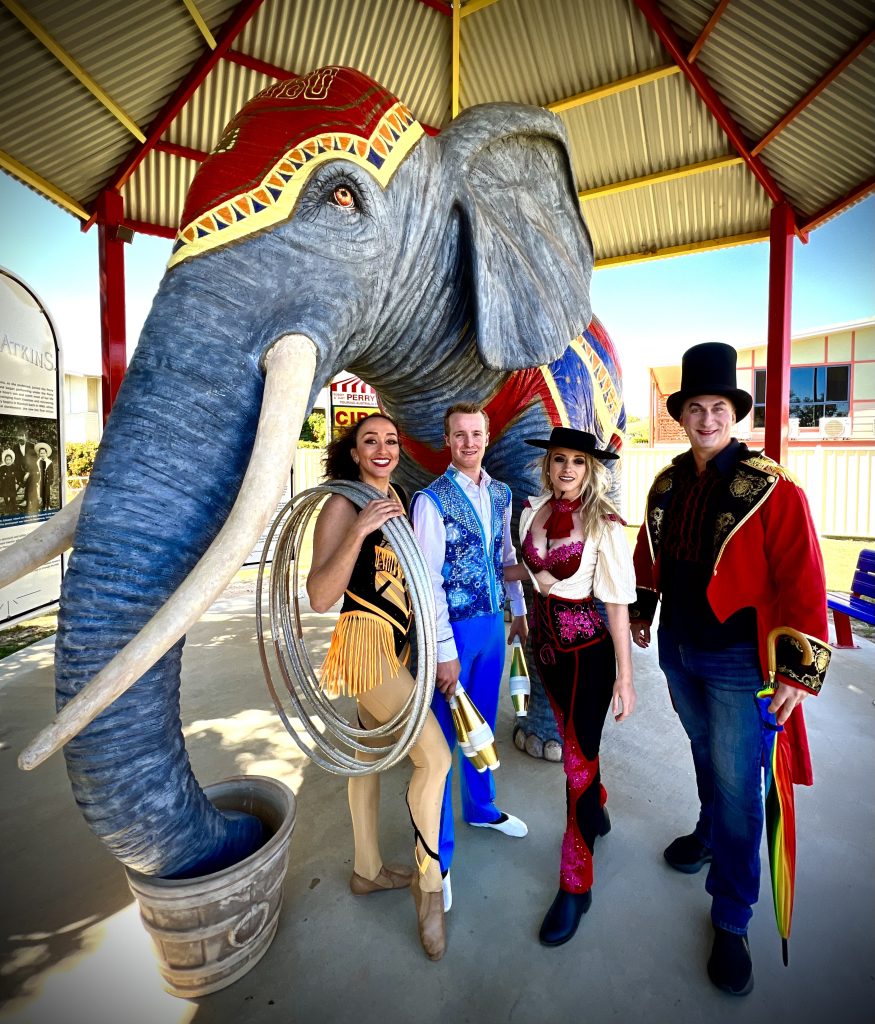 Matt's regional rouse:
Lights up on a small country town – tumbleweeds travel across the main street as the sun rises in the distance. You will hear a tinkling of a piano and a bit of a song. "Oh, oh – is that people on their way to work?" It looks like it! The shops are opening now! "It's good to see you today!" Sounds like a Disney musical! So, if you ever wanted to live in a Disney musical, I'd say come out to Blackall. It could be your own version of the town from BEAUTY AND THE BEAST or UNDER THE SEA. I mean…the possibilities are endless.