For Sarah Collins, a career change not only saw her take a bow as a well-known theatre performer and step into the classroom as a teacher, but up stumps as a family, to move from Melbourne to Devonport in Tasmania's north.
Despite having never been to Devonport, Sarah was not deterred, knowing you can "really create something amazing in small towns" – a philosophy passed down through generations of her family that saw them settle in Toowoomba over a century ago.
"My great-great grandfather (John McKinney) was on a train going to Cooktown when it stopped in at Toowoomba," Sarah explains.
With the train not due to depart again for a couple of hours, Sarah says he proceeded to go for a walk around Toowoomba in search of a haircut. But there wasn't a barber's shop to be found anywhere in Toowoomba at that time, and so he saw an opportunity and thought, 'well, I may as well start one up'.
Sarah says, "he literally never got back on the train" and that is how her father's side of the family came to settle in Toowoomba.
Beginning as a barber and tobacconist, then evolving into a department store, one half of John's descendants went into retail and property development in Toowoomba and the other half, luxury jewellery, with his great granddaughter, Margot McKinney OAM now well-known in the trade.
"The family never saw small town living as a lack of opportunity," Sarah says. "And that was what I grew up around – seeing people look for opportunity where there was no opportunity.
"It was definitely in the blood".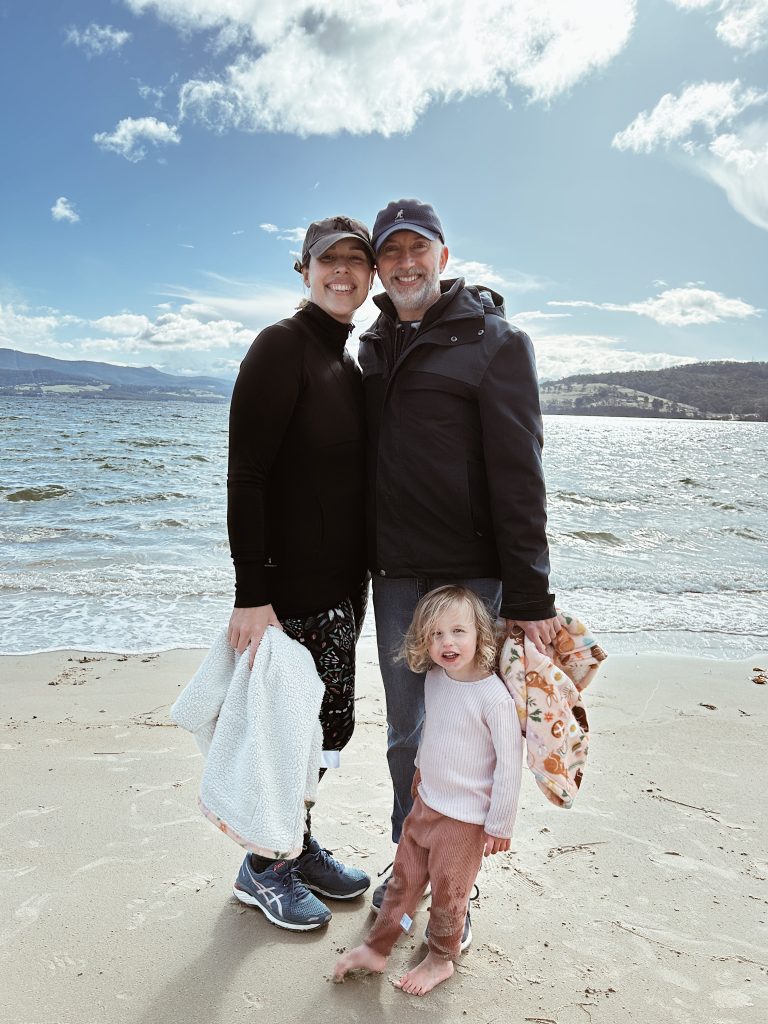 That said, Sarah was keen to explore other places after leaving school, which saw her study a Bachelor of Performing Arts at Monash University and live in "big cities for 22 years".
"I have lived between New York, Brisbane and Melbourne, where I met my husband (Justin Kennedy), and we started our family."
But it was during the pandemic, she says, when they made the monumental decision to pursue her career change from theatre, which saw her write and perform comedic storytelling shows to sold-out audiences across Australia, and move to Tasmania.
"It was a time when we were quite introspective, and we thought a lot about what we really wanted.
"As a creative, I had always wanted to be free to pursue my dream jobs in the first half of my career, open to whatever opportunities came my way. The plan after that was to take all my skills and passions and go teach.
"I remember wanting to hold off until I could bring all those life experiences and perspectives to the classroom. I never wanted to teach in my early 20s or 30s – I thought I would be too young and inexperienced. My favourite teachers were always the ones who had lived a life before turning to teaching. I loved how you could sense that experience in them. So I thought I was still a way off.
"However, the uncertainty of the pandemic brought it all forward for us.
"We thought, given how up and down creative work was at the time, that I should make a move on it sooner rather than later."
Applying for the highly sought-after Teach for Australia program, Sarah says she was able to "jump straight into an amazing teaching experience" rather than studying a Masters part-time over four years.
Having to nominate where in Australia she wanted to teach, Sarah says they landed on Tasmania.
"We thought if we are going to have such a massive change, why don't we make it a family adventure and see where they might place us? And just try and make a go of it.
"So, we put Tassie as number one and the only criteria we gave them was we needed to be near an airport because Justin still needed to fly back to Melbourne occasionally for work."
Two weeks later, Sarah says they got the email to say they were going to Tasmania which saw them, and their two young children, move to Devonport sight-unseen.
"We hadn't considered Devonport, and as Melbournians who love a city atmosphere, we initially gravitated to the idea of living near Launceston or Hobart," she says.
"When the call came through saying we were being placed in the city that I had previously only associated with the Spirit of Tasmania terminal, we certainly felt mixed emotions."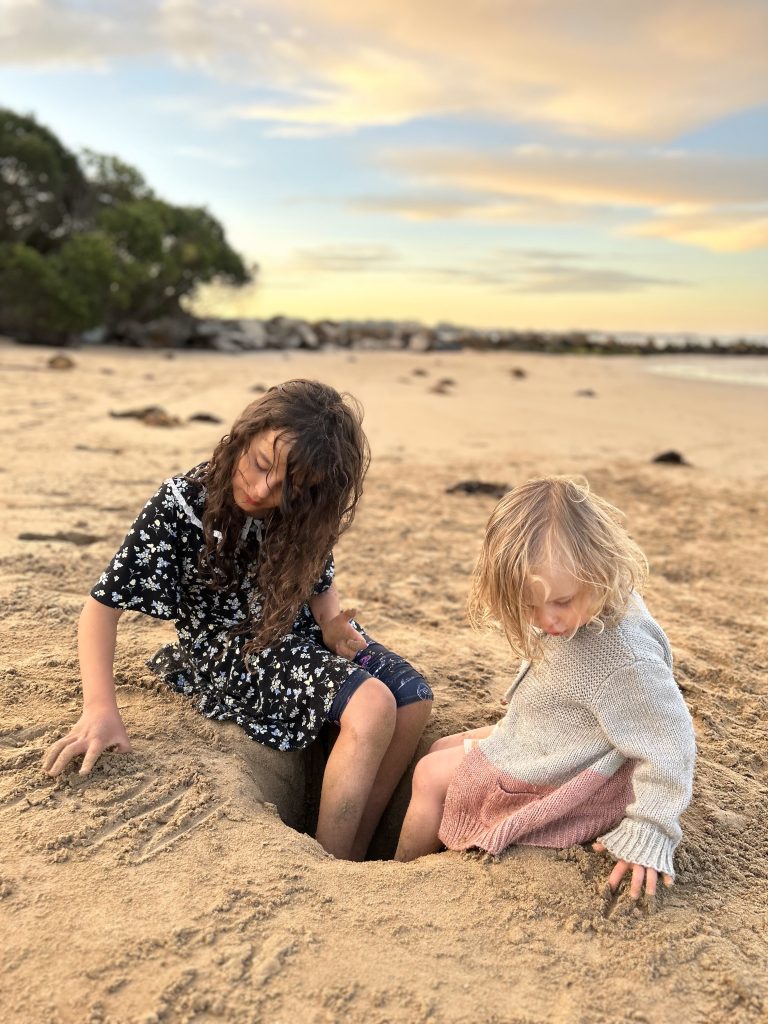 Sarah says while rental properties were hard to come by, they were able to find a "full family home for the same amount we'd sold our teeny tiny unit, one hour outside of Melbourne, five years before, as first home buyers.
"When we realised we could move and no longer have a mortgage, we just backed ourselves and said, 'yes! let's do this!'."
Not knowing a soul, and moving from all they had known, Sarah says she initially felt "completely untethered".
"We had come from such a tight knit community. I left all my friends, and everything that was familiar. In Devonport, not having those connections was quite disconcerting."
Three terms into her first school year, with Sarah teaching English and History just outside of Devonport, she says it is now feeling more like home.
"We have started to make relationships with people and now feel very much part of the community through lots of different events and opportunities.
"It just takes a good six months to form all those bonds."
Sarah is also loving the classroom and says it has kept her connected with writing, a passion she continues to pursue.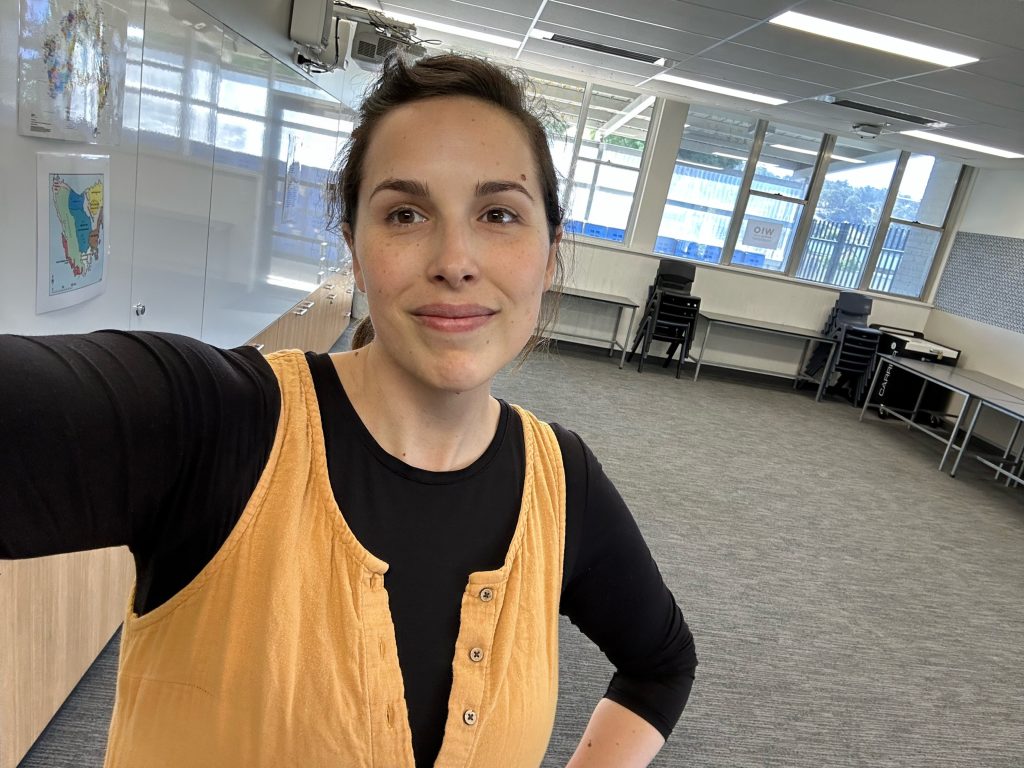 "I have always wanted to write young adult fiction," she says, "but felt I was no longer in the headspace of today's teenagers as much as I needed to be.
"So I have seen it as a massive opportunity, not only to teach, but to get back into that world and to really situate myself in the current landscape of the everyday trials and tribulations and dramas young people go through.
"I still feel really connected to my writing work but just in a different way – I'm always devising it, just not performing it."
Meanwhile, Justin has been able to take his Melbourne job with him – working from home as a writer for the ABC's Hard Quiz. An arrangement that became possible during COVID.
"COVID changed everything. A total career change for me, and for Justin, the option to move and work remotely."
Sarah says their lives in Tasmania are now strikingly different, with more time for family, a new puppy, and time spent exploring new towns, festivals and events.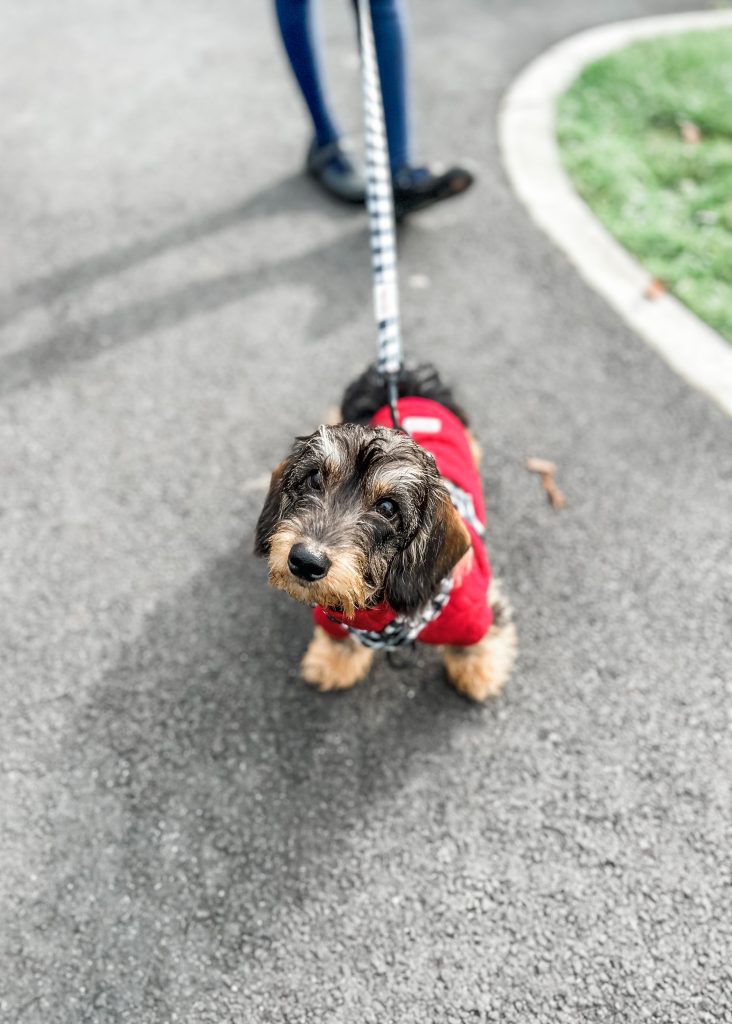 "I feel like in Melbourne we spent most of our weekend on a freeway," she says. "Because we lived an hour out, to get to any friend's house or events in the city, we were taking a train for an hour and a half or driving pretty much the same.
"That time spent commuting is gone and we really do enjoy so much family time.
"We do a lot of walking, there is a lot of open space, a lot of natural beauty. We are surrounded by incredible beaches with virtually no one on them, we walk all around the waterfront on the Devonport cycle and walking track and love the rugged beauty of the Bluff, which feels like you're in the middle of nowhere.
"We often just pick a spot on the map and drive there as everything is so easy to get to."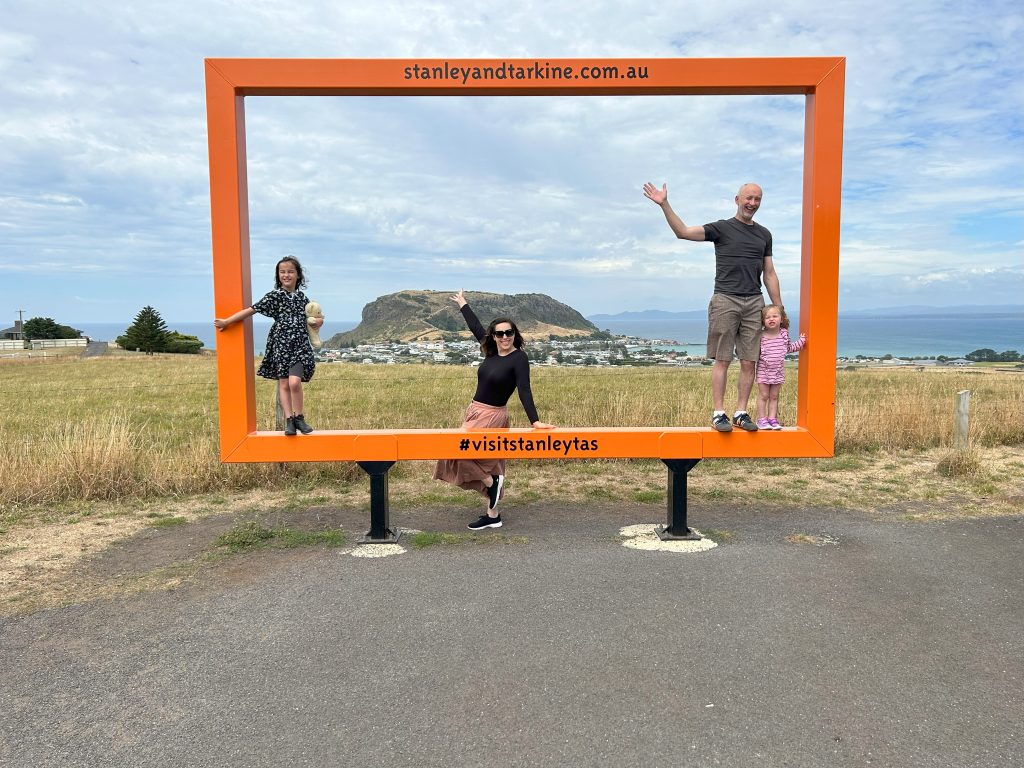 Sarah says while it is "in my blood to see where life takes you", she never thought they would end up in Tasmania or Devonport.
"Now we cannot imagine our lives in Tasmania anywhere else. And we don't miss the idea of living in Launceston or Hobart at all.
"We absolutely love it here, the big ships coming into dock, the way that you have every amenity, but you can get everywhere within five to ten minutes."
With "exciting businesses opening up every week", Sarah says they have incredible grocers, farmer and night markets, cafes and coffee, and homeware stores.
And unexpectedly, the waterfront in Devonport has become their family's "highlight", she laughs.
"The waterfront in downtown Devonport just got redeveloped with the highlight for our family being the incredible playground and viewing platform that looks over the Spirit of Tasmania docking area.
"In the eyes of our two-year old, nothing beats waving to the Spirit on a Friday night as she sails off metres in front of you, or welcoming in the big cargo ships on a Saturday morning."
For Sarah, it is also the simple things that she has come to love about Devonport.
"For me, it is the going down to the local hall and seeing the community brass band play or watching all the talent at the local Eisteddfod. I get so much enjoyment from that. And it reminds me of growing up in Toowoomba. That was very much what it was like back then.
"And to be able to share that with my own kids, it gives them some version of that. But we are making it our family's story."