Moving out of Melbourne was never on the cards for jeweller and rapper Mars Castro, but the rolling COVID lockdowns took their toll and saw her and her family first entertain the thought of moving regionally.
"Like most people who live in Melbourne, I could never fathom leaving, ever," Mars says.
Well-travelled, with stints in Brazil where Mars met husband, Maka, as well as Cuba, Mexico, Byron, Nimbin and Cairns, Mars says she would always come back to Melbourne, describing herself as a "homing pigeon".
But it was during the Melbourne lockdowns where everything changed, she says.
"It was pretty much two years of lockdown and that was the first time I thought actually I could really move to the country. It just left a whole different taste in my mouth of what Melbourne is.
"And for me, that was the impetus."
Mars says it was visiting good friends who had moved to Geelong, and her husband's desire to move closer to the beach, that opened up the conversation.
"Driving back home along the beach, my husband, who is Brazilian was like 'wow, we are moving here'."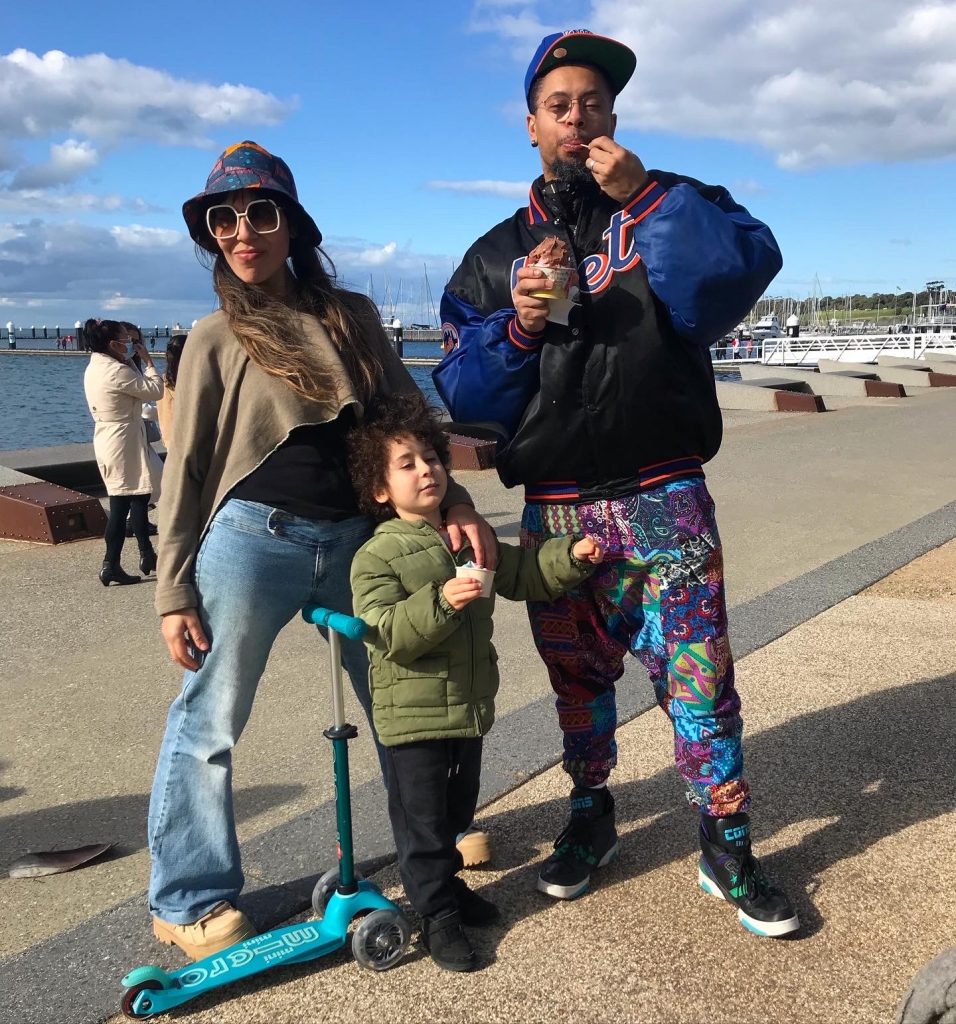 While Mars says, "I had to get my head around it", it was the affordability of housing, proximity to Melbourne and its beaches, that really got her over the line.
"Maka planted the seed, and I thought I can't keep moving my Brazilian husband further and further into the suburbs of Melbourne."
Initially planning on buying a house in Melbourne, Mars says they then centered their search on Geelong.
"We had been looking at what we could afford and then we saw the house prices here in Geelong."
Mars says, "while you never get your first house", when their house came along, "it was perfect".
With "multiple living areas, giant backyard and huge garage studio", Mars says they felt like they had uncovered a "secret, no-one knows about".
"Obviously during COVID, a lot of people figured out this secret and it went crazy. But I think we bought at a good time".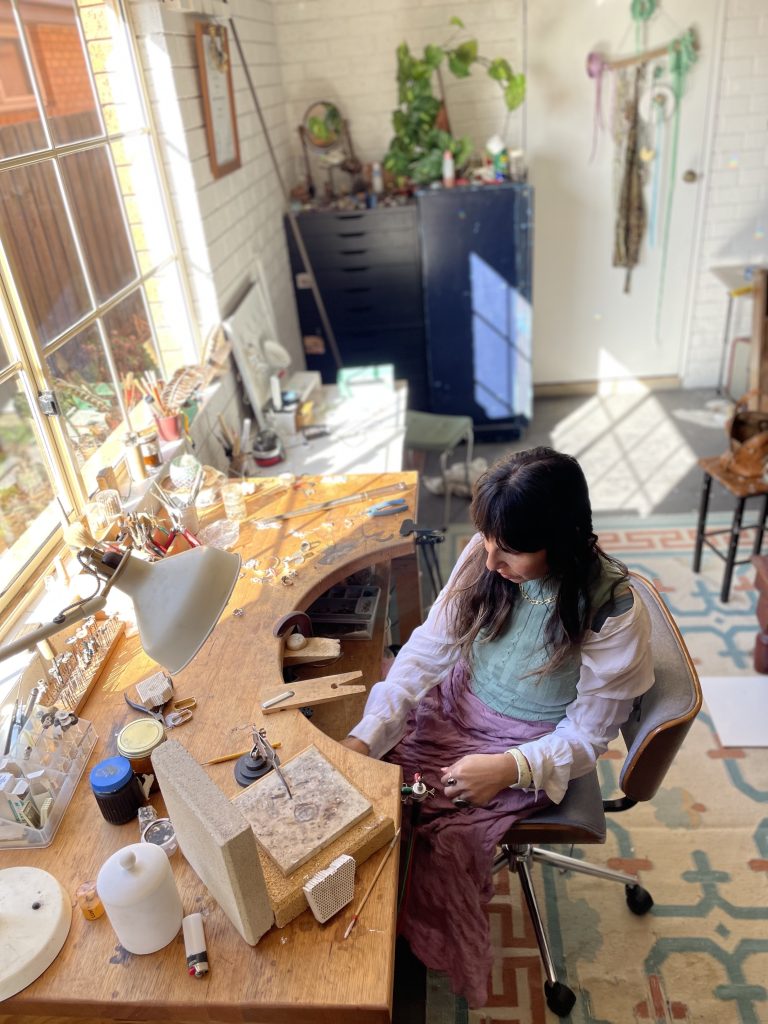 Two years on, Mars and the family are enjoying all the perks of beachside living. But this wasn't always the case, with Mars citing the time it took to settle in and re-establish her identify.
"If you are in your hometown, your home city, everybody knows you, everybody has seen you in the scene, especially as a musician, as a rapper. They know you around. People know you are a jeweller. They know everything about you.
"Move, and then you are just another person, another face. And it can be lonesome.
"For that first year I was just familiarising myself with the fact that there are no trams dinging outside and not many people dropping in because I don't really know anybody.
"So that first year was difficult, really difficult. It takes time".
Mars says if they hadn't bought a house she may even have considered "running back to the city" in that first year.
"But I gave it another minute. To just push past that point to see what unfolds.
"And what unfolded for us was really wonderful people. Just popped out of nowhere. And so many of them."
Not only have Mars, Maka and their six-year-old son met so many "amazing, down-to-earth people", they have also had good friends move to Geelong, creating a ripple effect – with their friends, also moving.
"I feel like in the couple of years I have been here, it has changed. It's changed a lot. It was kind of like a secret. But now, it's like, 'nup, the cat's out of the bag'."
Describing their new lifestyle as "barbeques, frisbees and soccer" on the beach, Mars says it has been "like going back in time".
"I feel like it's my childhood where things are just simple. Things are easy. We just breeze in, there's no traffic, there's no issues with parking. Everyone's more laid-back."
This has seen her integrate the beach into everyday living, with a swim before work and then all heading to the beach until sunset.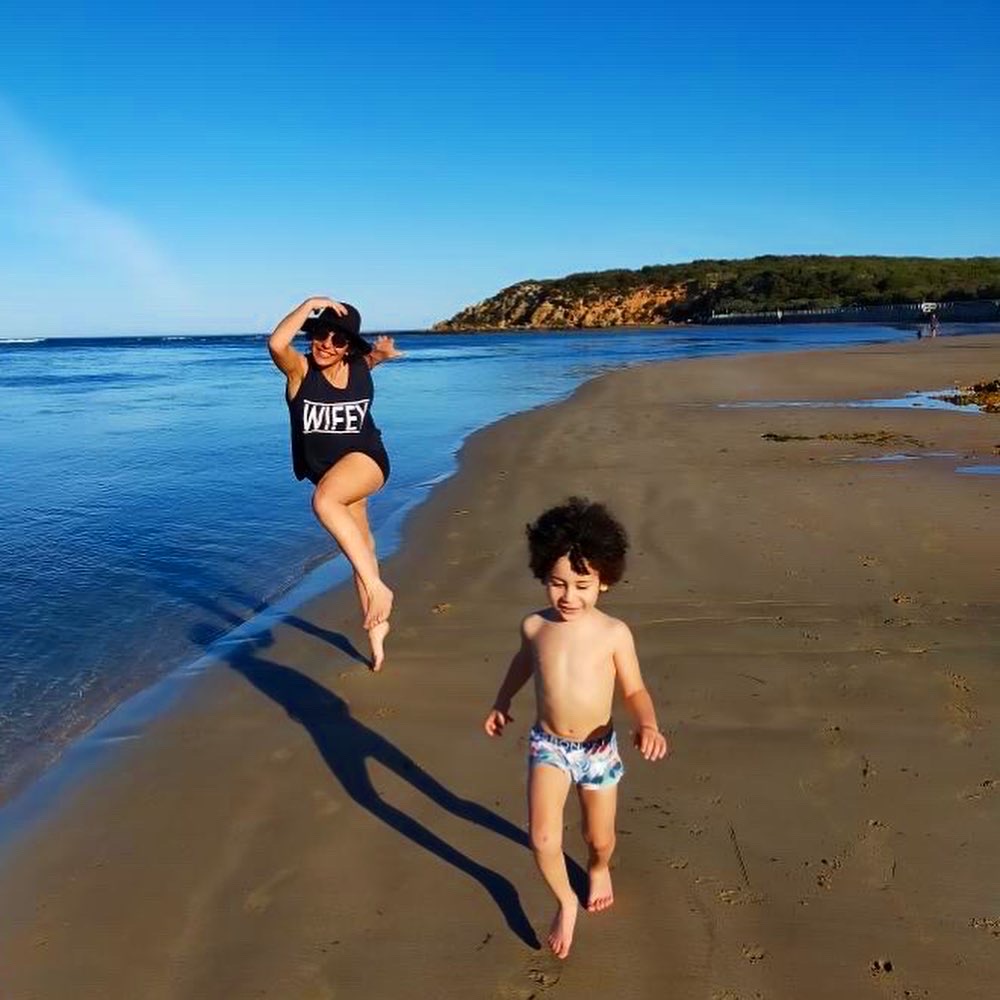 Running her own online jewellery business, Mars Da Favela (MDF) from home, Mars says Favela is coined after the Rio slum where she met Maka, and the idea for the business was born. Which has seen her design one off pieces by conjoining the bullet casings from the favela.
"We would pick up the bullets left over from the shootouts between the gangsters and the police," she says. "And we would travel to the crystal mines and source the crystals."
Mars says her flourishing jewellery line, and settling down by the ocean with her family, has left little time, or desire for rapping, a passion that had her in the Melbourne music scene for more than 10 years.
"It's interesting because as fun as it was, there is a lot of ego in that. I ended up falling in love, talk of children and I was like I've got other ventures to explore. Like am I rapping my life away.
"You also lose your fire when you are in love," she laughs. "There's nothing angry to fuel that fire."
With Geelong now well and truly home, Mars says it will always be their base.
"In five or ten years this place will just expand. I see these changes happening already.
"What's happening with construction, arts centres, bars, restaurants, the people moving here and how multicultural it's gotten since we even got here.
"It's hectic. It can be tranquil here one day and then it's wild and crazy.
"And it's so stunning."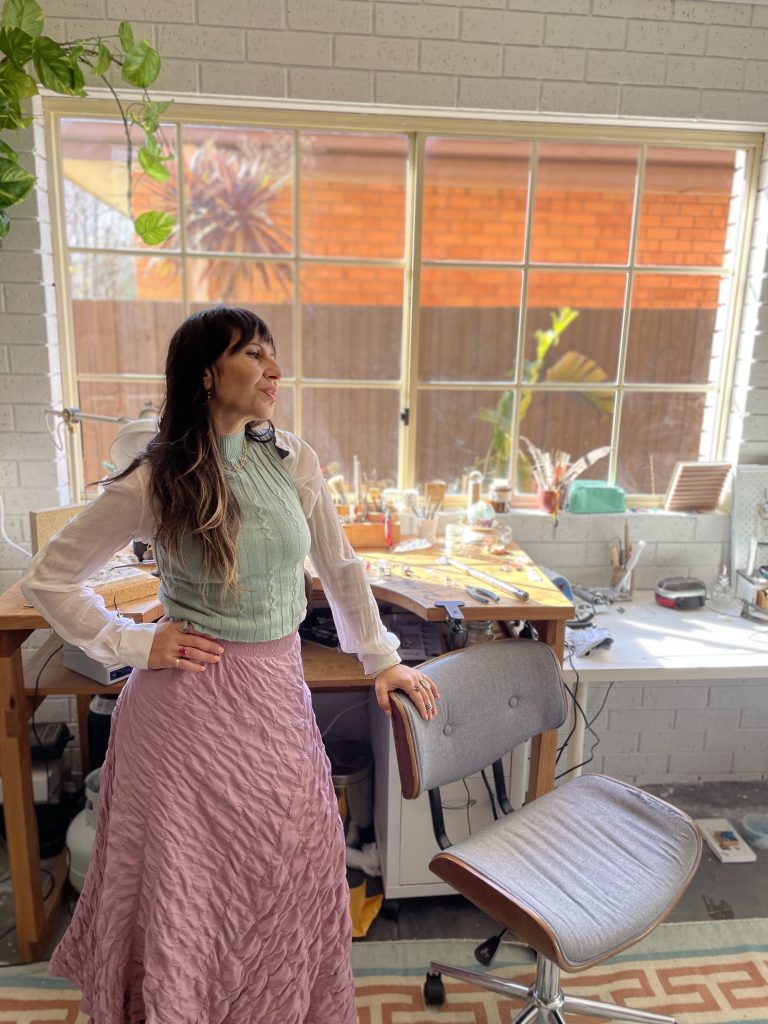 You can find Mars' jewellery line at marsdafavela.com or Instagram