Returning to the family farm was never on the cards for Hamish and Mez Keith but they have not only turned their working sheep property into a destination farmstay, Wilga Station, but are transforming nearby Bathurst into a premium tourist destination in the process, with their new luxury accommodation offering and partnership with other trailblazers.
"Growing up, Mum and Dad said to me you can do anything you want, just don't be a farmer", Hamish laughs.
So for Mez, a "city girl from Wahroonga", she says ending up at Bathurst in the central west of New South Wales had "never crossed my mind".
When they met, Hamish and Mez were forging their careers in Sydney, Hamish in events production and marketing and Mez in international development, which then saw them head to New York.
"We always knew we wanted to get over there and when we did, we just loved it. It was so much fun," Mez says of their five-year stint in the Big Apple.
"We loved the fast pace, the hustle and bustle, it was exciting. It was the place to be for our jobs."
Mez says while it may seem ironic, their New York experience ended up being the catalyst for their desire to move regionally.
"I think in a way, by living in New York, which is the antithesis of regional living, it actually pushed us to something," she says.
"We wanted that peace and quiet and downtime and I think had we just stayed in Sydney there wouldn't have been that real push to change. We needed that difference."
Moving back to Australia to give their two children "an Aussie upbringing with a backyard and swing set", Mez says they wanted to "take it to the next level" with a "country upbringing just seeming idyllic".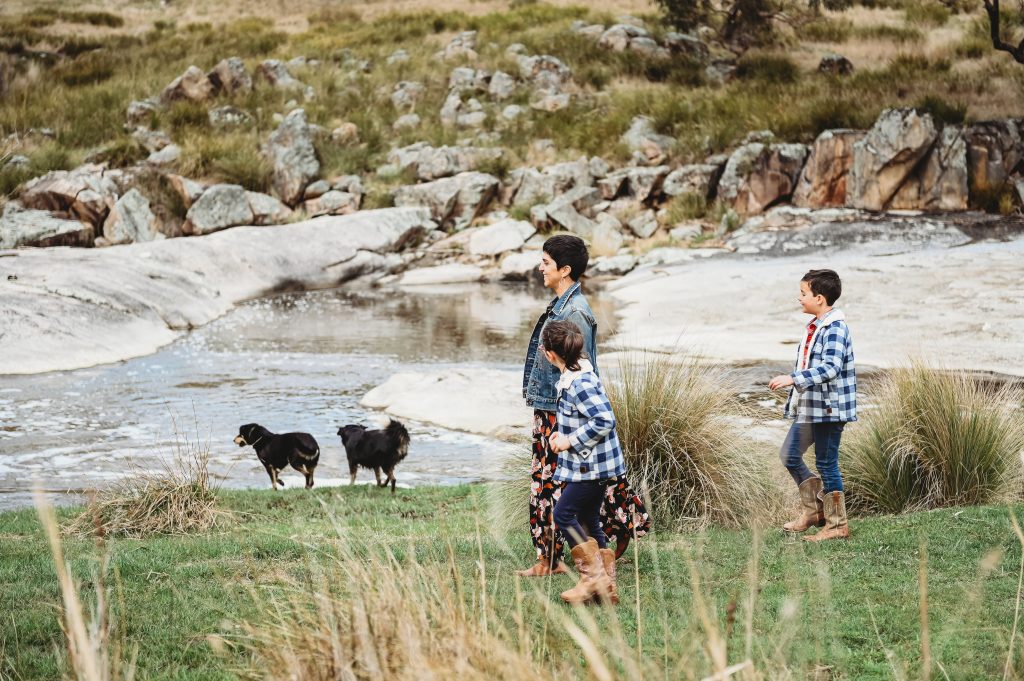 While having family in Bathurst meant they gave it a "really good look" when deciding where to move, Hamish stresses that it "had to be a city and location that worked for us".
Mez concurs, saying "had it been a town that wasn't on the upward trend, or the population was decreasing, or there weren't jobs, we wouldn't have picked it".
Securing local employment as a senior executive officer at CSU and Hamish as CEO of Mayfield Garden, and knowing they didn't want to rely on the farm as their "primary source of income", Mez says it wasn't long before Hamish's "entrepreneurial" nature kicked in.
"I came back and wrote five business plans," he says, "bringing back what I had learnt in New York to regional New South Wales and brainstorming it with Mez."
In doing the research, Hamish says they soon found there was "a lack, or nearly no, luxury accommodation in Bathurst".
"We spoke to Destination NSW, our tourism body, and said what is lacking? And they said luxury accommodation, luxury accommodation.
"It was a business decision in the end. We had this beautiful farm, which is spectacular with rolling hills and a weeping willow flowing creek.
"We knew it was perfect. So we activated that."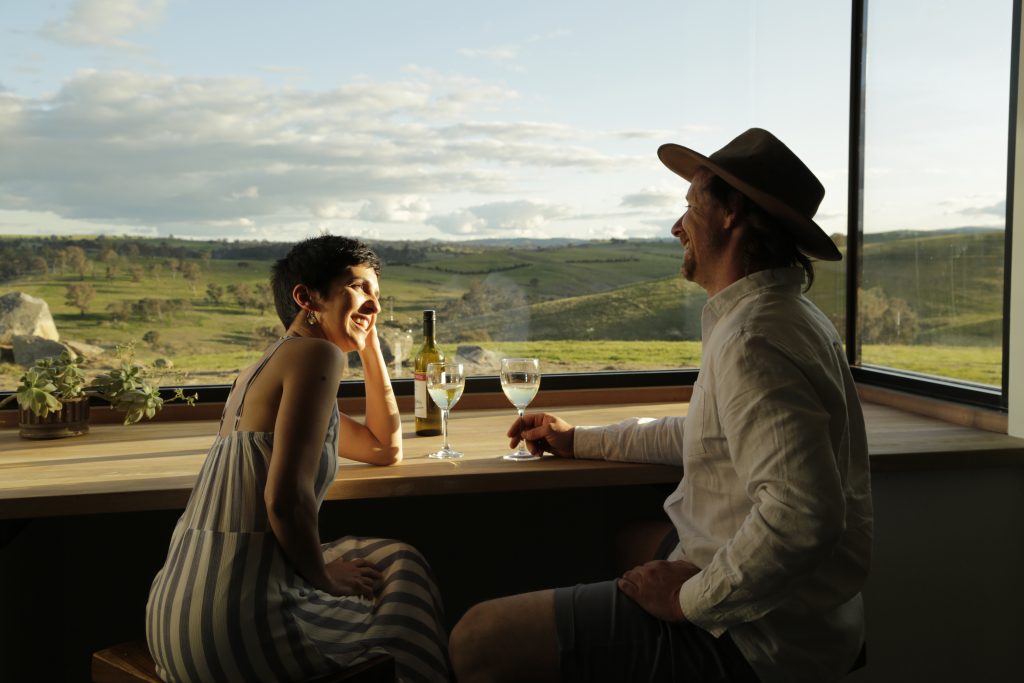 Launching the secluded, off-grid Farmers Hut on Wilga Station in late-2021, Mez says it was "a way for us to dip our toes into the market". And was an instant success.
"COVID played into our hands, believe it or not," Hamish says.
Opening after the lockdowns, Mez adds, "we had floods of people that were just desperate to get out of the city. So we were able to ride that wave of regional tourism that came out of the cities".
With the Farmers Hut "buoying us to keep going with the next one, and the next one", the Shearers Hall, sleeping ten guests, opened the following year.
Creating a "destination in itself" at Wilga Station, where guests rarely leave the property preferring to "soak it in", the couple branched their luxury accommodation offering into Bathurst by transforming an historic Wool Store into six city inner apartments, including a New York style penthouse.
"We created this new standalone venture and invested in that because we saw Bathurst had grown, and we wanted to be part of that," Hamish says. "It's a booming town."
This vision to elevate Bathurst as a tourist destination in its own right, with its historic buildings, beautiful parks, restaurants, wineries and breweries, has seen the couple join forces with Bathurst Grange Distillery to create Project Elevate.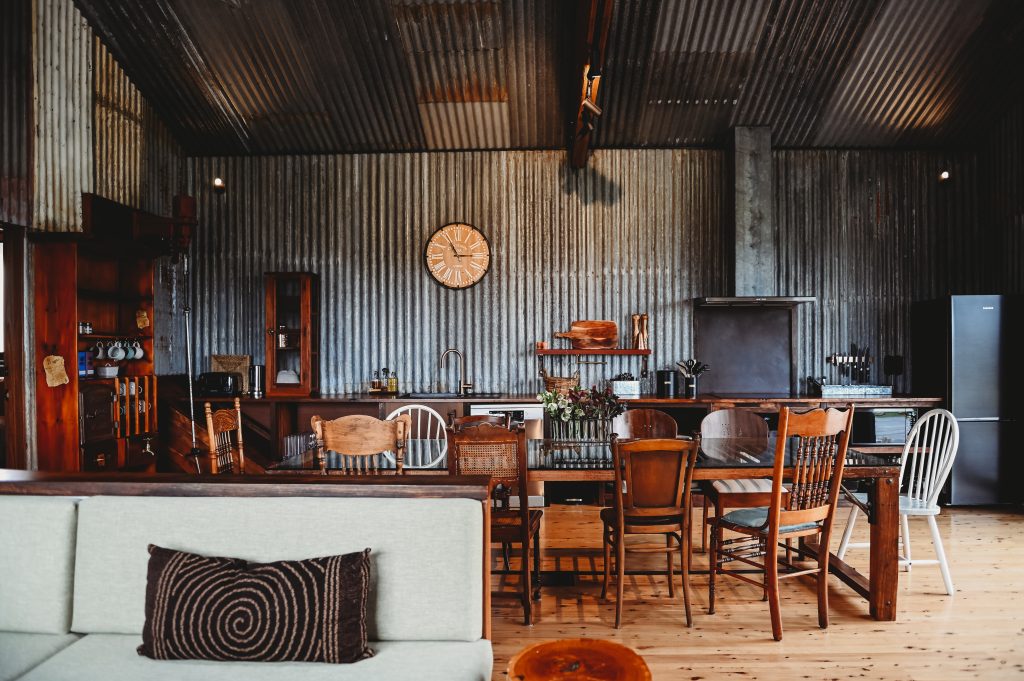 "Individually, people saw a gap in the market, just like we did with luxury accommodation," Hamish says. "It was untapped.
"So I went up and introduced myself to Matt Moran, who is originally from here, and he also saw it. So we then got a few other people involved as we had all these amazing businesses and people moving here to create these businesses.
"We have Reckless Brewing, which just won the best beer in Australia, and Bathurst Grange that opened up two years ago and won international double gold medals for both their whiskey and gin."
Working with Council and corporate sponsors, Hamish says they now have these "amazing products that they are working to package together to recreate the brand and show what an amazing place Bathurst is."
Mez says this ethos to work together will have a rippling effect on the town and the central west more broadly.
"There is an expression," she says, "that a rising tide lifts all ships.
"If we do this, everyone benefits. We are not competing against other people. We are all in it together, to make this elevated town that can attract those high-end people, attract the spend, which helps retail, which helps everything."
And this project, the couple say, is gaining considerable traction.
"I really think we have something to offer, and while we are in our infancy, compared to Orange in terms of restaurants and things, we are near there," Mez says. "It's starting. And we are closer to Sydney".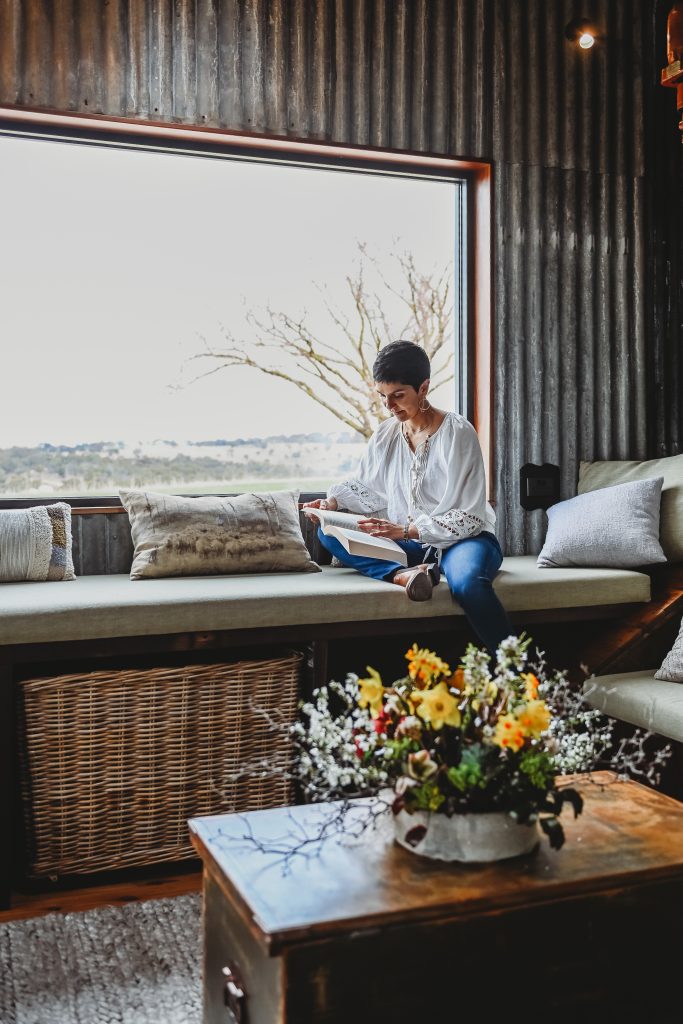 For the couple, Bathurst is not only an exciting tourism destination, but a town they have grown to love. With Mez, its self-confessed "biggest advocate".
"I feel like in Sydney, I didn't know what community was," Mez says.
"I didn't even speak to my neighbours. I would live in a place for years and I wouldn't even know who my neighbours were.
"And living here I finally get it. I know what community means. We are obsessed with supporting local businesses, local suppliers."
"Trying to spruik Bathurst" to all her friends in Sydney, Mez says moving to Bathurst has been the "best thing I've ever done".
"Everything's easy. In the hectic world, where you are working a lot and you have kids, I just couldn't imagine living anywhere else because it just feels like Bathurst is this lovely safe environment to have a family."
Hamish agrees, saying "especially post-COVID, with communications and video conferencing, you can really flourish here".
"Start-up costs, capital, everything. It's really exciting place to start a business or keep your corporate career going," he says.